Well, I haven't posted a super quick project in a while and I totally stole this one from my good friend Judy in Arizona, who made one and God love her, she sent it to me! ! (Love you Judy and your fun mail!) Okay, so you're going to love this and the simplicity of it....not to mention the endless possibilities!
Check it:
I can't tell you how much I love that the note or photo or whatever you clip on to this cool magnet dangles down below!
It's a much better look than a magnet stuck on a photo don't you think?
I'm guessing you've already figured out what you need to make this, but here are the basics:
Yup......that's a cafe curtain clip ring, they come in all sizes, colors and thicknesses. A little E-6000 for adhesive. A round smooth colored glass stone to use as a base. A magnet....did I post the picture of the magnet? ummm...no...and I don't know why it's not in there, but its just a little round magnet.
If you need to, use pliers to separate the ring so that you can fit the stone in it. (Mine fit perfectly, so I didn't need to do this.
Secure it with some E-6000. (I love this stuff and I have yet to find anything that it won't hold!) While you've got that out and are inhaling those fumes, go ahead and glue the magnet on to the back side and whatever darling little thing you want on the front.....in my case, and because I'm feeling beachy this week, I used that cute little shell! Now really....how easy was that?? A set of 3 of these would make a cute gift, maybe especially for a back to school kids' locker or a college dorm?
I'll be finishing up my projects for the The Great Glitzy Z Gallerie Hack-Off this weekend and can't wait to show you them next week! There's still plenty of time for you to join in the fun. (Who doesn't love Z Gallerie?!) It's so easy, just find something you love from Z Gallerie and knock it off! You can find all you need to know about it here. And some great pictures from a Z Gallerie Store here.
This is hosted by both Life in Rehab and three bed semi
. (
Both awesome bloggers and talented creators!)
So c'mon and make yourself something wonderful!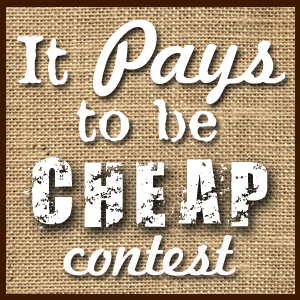 Linking up to any or all of these great parties: