I know you're not supposed to say cheap. You're supposed to say inexpensive or thrifty. But this project came in at about $5.00 total and I'm callin it cheap!
Remember back in this post when I told you I felt something glitzy and beachy comin on? Well, it's coming on strong. So much so that I've added yet a new color to my decor! You'll be seeing more of this beautiful pale aquamarine color in the very near future because right now I am in love with it and I have a couple of people to thank for that, like Natalie at Northshore Days who makes this kind of gorgeous stuff:
and Della at Del's Shells, who makes me swoon for the beach with these beauties:
Anyway, regardless of who is responsible.....I'm gettin my beach on and I'm starting with this Candle/Diffuser Beach Dish:
I love it for three reasons.....it was inexpensive, it's a candle and it's diffuser that smells all fresh and oceany.
I picked up the dish at the thrift store for a dollar and the reed diffuser came from the Dollar Tree so you know it was a dollar. Everything else I already had.
Here's the story morning glory:
I wrapped the little wooden ring that came with the reed diffuser in some garden twine and glued on a little starfish charm.
I put some Alene's Tacky Glue on the base of the diffuser and just dipped it in a bowl of pearly/bubbly-looking beads.
I poured some sand in that silver dish from the thrift store. I gathered a tea candle, some beads, some glass stones and a gold shell charm and added them to the sand with the reed diffuser and there ya go....instant beachiness, ambiance included!
Now, if you'll excuse me, I'm going to go put on my swimsuit, light my candle and I may or may not fix myself a drink with an umbrella in it!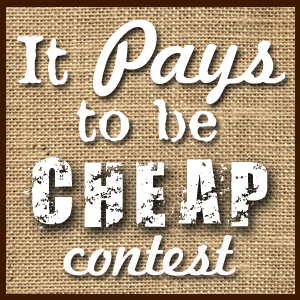 Linking up to any or all of these fine parties: