I love banners, pennants and flags of all sorts. I remember being mesmerized by them hanging at car lots when I was a kid. I see them everywhere these days. I made a large one for spring. You can read about it
here,
but when I put it away, I realized that storage would be a problem. I made a smaller one this time.
It's the perfect thing for my shelf in my entryway, don't you think? I am loving that scarlet/magenta/fuchsia color for my summer decor. (I'm never sure exactly which color it is....it always looks a little different depending on what I'm doing with it.)
I'll show you how I made it, but it was really so simple I'm almost embarrassed to.
Here are the supplies I used.
I cut my shapes out of paint chips. I laid them out they way I wanted, using a tape measure for even spacing. Using Tacky Glue I attached my triangles and circles to some kitchen twine.
That's pretty much it.
How simple was that?
Go-make-ya-one!

Linking Up:
Monday: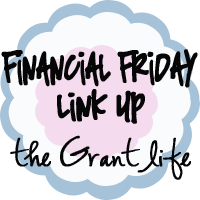 <>