I'm so excited to be co-hosting this party with my friend Melissa from Serendipity and Spice! She is an awesome blogger and gave me my first feature ever and I don't have to tell you what a boost to the morale for a craft blogger that is! This is my first time to co-host a link party and I can't wait to see what everyone links up and then I get to choose some of my favorites! If you don't know Melissa and her blog and party, this is the perfect time to check her out and link up. So come on all you Silo Hill Farm Followers....join the fun!!
1.
Follow Host and Co-Host
You can follow each through Facebook, Pinterest, GFC, BlogLovin, RSS, or Email.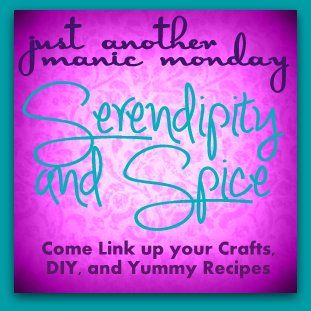 3. Limit yourself to 3 links
Make sure you link directly to your post.