Happy Friday everyone! I'm excited to share four things with you this morning

!
First, I did another one of my crazy projects out of some

thing I was going to throw away.....
Do you recognize that container? You can find out what it is and how I made it over at Mellywood's Mansion where I was lucky enough to get to guest post for her in The Land Down Under. Mel calls it "Trash Chic" and you can see it by clicking HERE!
Second.....
I was really thril

l

ed that one of my projects caught the eye of

this

online magazine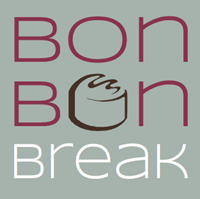 It's a fun magazine full of all kinds of great ideas and

I'm really happy

to get to be a contributor there. Please go check it out and give me a little support because this is a first for me. You can see my article HERE.
Third......
We are getting ready to run another Tongue-In-Cheek Tuesday link party April 23rd. About once a month, several of us bloggers like to poke a little fun at ourselves over one thing or another all for the sake of a few laughs! Our topic this month

will be
Yep...the Tongue-In-Cheek girls are talking couture as in what we really like to wear in our everyday lives...kind of. So, if you'd like to join in the fun, put together a funny post on your most comfortable clothes and link it up at any of the above blogs on Tuesday, April 23 and please remember, it's all in good fun and being able to

laugh at yourself is a pretty healthy thing!
Fourth.....
Somehow, I have managed to reach 400 followers this week and although I don't advertise and I constantly read that the number of followers you have is not really important because it's really all about content.....I would just like to say that I appreciate anyone who takes the time to follow and read my blog, y

'a

ll are awesome

!

I am honored and humbled that you t

ake a minute or two out of your day

to come here and visit, skim, just look at pictures and sometimes l

eave a comment! So thank you....all 400 of you.

(I just th

rew

the word "y

'a

ll" in there because my in-laws are retired English teachers and I

want them to know that I can spell "y'all"

.)
That's it for my Friday...have a

great weekend ya'll!!